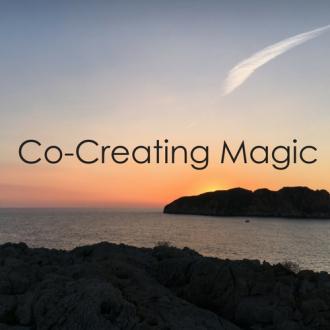 Is it time that you delved deep into your truth and your purpose?
Is it time that you learned not only how fucking awesome you ARE, but learned how to have a massive amount of fun again whilst doing this?
Is it time for you to have some truly awesome adventures and develop some truly awesome understanding?
Do you enjoy taking big leaps rather than dabbling your toes?
I did offer a whole bunch of different 1:1 packages but to keep things simple I am just saying this: That I am here to work with my ideal soul clients on all of the above and more, and to deliver what you need in a way that works best for both of us, guided by my intuition and tailored to you.
My favourite of all ways of working is in person here in Mallorca and being able to skip around outside and utilise the great beauty of the outdoors and the sea but i also love connecting with the right people over Zoom to deliver what is needed to bring you into alignment with your full true authentic and expanded self and the greater understanding of why you are here and what is next for you
You are an individual and so you need something that is individual to you. Trying to fit you into a box with a specific package feels restrictive when actually my great joy is in working with you in a bespoke way that entirely flows with both of our highest goods
All 1:1 work is completely bespoke and tailored to you and your needs, and priced intuitively on a case by case basis
Your bespoke package is co-created by your higher self, soul council and my higher self together, and then channeled, to fit EXACTLY what you most need in order to fully connect with your truth, and the price for investment in your growth and development is also brought through this way. No two packages will ever be the same because no two people are ever the same. A truly couture service for the special and unique soul that you are
If you are ready, willing and able to say a resounding YES to yourself and your growth right now, book in for a harmony call here https://app.acuityscheduling.com/schedule.php?owner=12049661&appointment... so that we can discuss your needs and how we can co-create some magic in your life